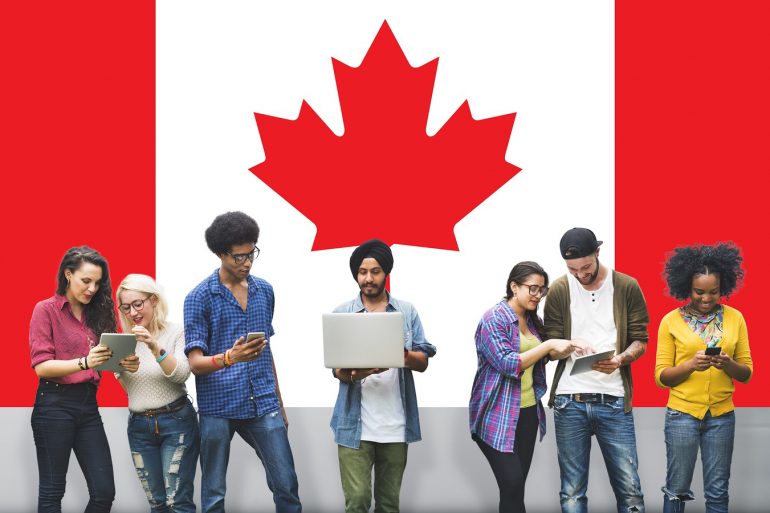 Have you been searching the internet for cheap or affordable tuition universities in Canada? Today's article will focus on cheap or low tuition universities in Canada for international students.  Many people today prefer studying in countries where the tuition fees and cost of living is low and where they can also get part time jobs to support their study. If this is what you have been looking for, then think of studying in Canada. In today's article we shall not only focus on low tuition universities in Canada, we will talk about the cost of living, visa requirements, part time jobs and scholarships.
Canada is a country situated in the northern part of North America. Its ten provinces and three territories extend from the Atlantic to the Pacific and northward into the Arctic Ocean, covering 9.98 million square kilometers, making it the world's second-largest country by total area.
 Cost of living in Canada for students
If you are making plans to study in a foreign country, the first thing that should cross your mind is the cost of living in that country, so you will be able to plan your budget well. Cost of living varies from one country to another, some are low and others very high. In Canada, cost of living is affordable, it may not be as low as what you have in some European countries but it's still affordable. In one month, a student needs approximately $600 to $800 per month for expenses like feeding, accommodation, transportation, recreation, buying of books etc. Please note that this amount can be high or low depending on the students spending habit. But let's take a look at the breakdown of the cost so you better understand what we are talking about here.
Read also: Comprehensive List of Low tuition Universities in Canada and How to Obtain a Canadian Study Visa
Breakdown of cost of living in Canada
Accommodation (bedroom apartment) – $400 approximately per month.
Books and supplies – $1000 per year
Movies – $8.50 – $13
Average restaurant meal – $10 – $25 per person
Groceries – $150 – $200 per month
So with this breakdown, you can see that, if a student spends prudently, he/she can survive on 600$ to 800$ per month in Canada.
So, we are done with cost of living in Canada, let's move on to another thing. We now want to look at the admission and visa requirements to study in Canada.
Admission requirements to study in Canada
The admission requirement to study in a Canadian university depends on the university and your program. The best way to know the exact requirements for your program is to contact the schools and get all the details. But I will provide you with the basic requirements to study in any university or college in Canada.
For undergraduate studies, the school will require a certificate or result showing completion of a high school or secondary school. You should have good grades in all the subjects you studied for you to qualify for admission. In addition to this, you will be expected to show your English language proficiency by presenting a TOEFL or IELTS test scores. Please note that some schools in Canada do waive this for students who had passed English language in their high/secondary school final result.
For postgraduate studies, schools will require a good bachelors degree results with transcripts. In addition to this, applicants will have to submit a statement of purpose stating why they want to study the program they have chosen in Canada. Additional results like GMAT or GRE may also be required.
How to apply for admission into a Canadian university
Applying for admission into a Canadian university is not a difficult thing. All you need is a computer and internet connection, a credit card plus a functional email address. Once you have all these, you can start your admission application and the first step is to search for schools offering your program. Once you have seen that, locate their webpage and look for the online application page. There you will find all the information you need about your program and the application process. Follow the instructions accordingly, fill in your personal details and don't forget to upload any required documents. Once you are done, submit your application. All universities and colleges in Canada require an application fee which is paid with a credit card, the amount usually ranges from $60 to $130 per application. So endeavor you have this available before you start an online application.
Once you have submitted an application, the admissions department will contact you via email and inform you if the application is successful or not.
Visa requirements
The moment you get your admission letter or an offer, the next thing you have to worry about is your visa which will allow you travel to Canada and pursue your studies there. These few steps should guide you submit your visa application.
You must be given an acceptance letter from a recognized institution
Next stop is to get a Canadian student visa application package their online using CIC website or walk into a local visa office or consulate in your country. In other to get the visa application package, questions will be asked to determine if you are eligible for a student Visa.
If found to be eligible, you will be sent a personal check list code with a page containing a code needed for submitting your application online which is only valid for 60 days. The printed out page also contain tuition fee amounts, a guide to applications, and a list of documents to submit along with your application.
Create a MyCIC account by providing your checklist code, where you will be given your personal document checklist which allows you upload all your documents to CIC.
After uploading the necessary document and paid your fees, submit your completed application to CIC
Some students from certain countries require biometric caption.
Applying for student visa would need a proof of funds to sustain yourself during your study.
Let us now look at a list of cheap tuition universities in Canada for international students.
Read also: 2019 List of Low Tuition Medical Universities in South Korea
List of cheap tuition universities in Canada
| | | |
| --- | --- | --- |
| University | Average Undergraduate Tuition/year | Average Postgraduate Tuition/year |
| Canadian Mennonite University | $9,600 | $5, 600 |
| Brandon University | $8,000 | $6,000 |
| Memorial University of Newfoundland | $11, 500 | $5,000 |
| Simon Fraser University | $11, 500 | $2, 500 |
| University of Saskatchewan | $19,000 | $7, 500 |
| University of Prince Edward Island | $12,000 | $8,000 |
| University of New Brunswick | $14,000 | $10,000 |
| University of Winnipeg | $13,000 | $12,000 |
| Mount Royal University | $15,000 |   |
So this is a list of cheap tuition universities in Canada for international students. Please note that these fees are in Canadian dollars and as at the time of writing this article, 1 Canadian Dollar exchanged for 0.75 United States Dollars. Please contact the universities to get a program specific tuition fees.