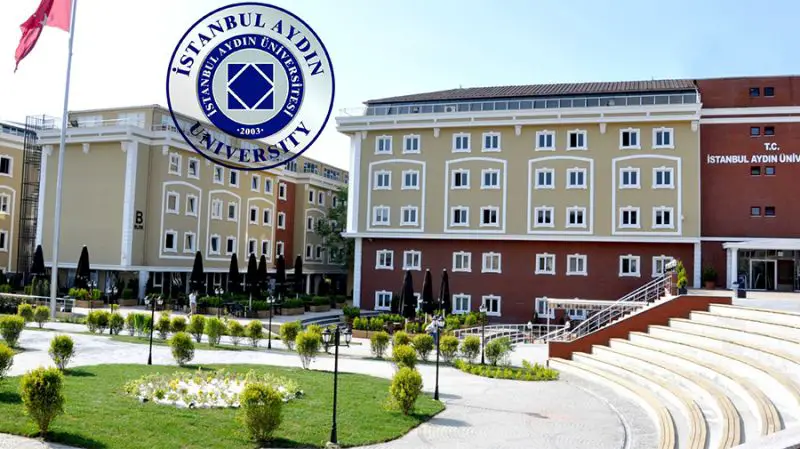 Because of how expensive it is to study abroad, many now prefer universities where tuition fees and cost of living is very affordable. Tuition fees charged by most universities in Europe are cheap and affordable. In countries like Russia, Turkey, Ukraine, Poland etc tuition fees ranges from $3000 to $4000 per year for all study programs except medicine. In today's article, we are going to talk about one university in Turkey that is very affordable and offers qualitative education to international students – Istanbul Aydin University. This beautiful university is situated in Istanbul Turkey.
Istanbul Aydin is a private university in Turkey that was established on May 18th 2007. The university since its creation has trained thousands of graduates in various fields of studies. The university has made it their mission to prepare students as competent individuals in their professions for an environment with global competition and cultural differences through taking into account their individual differences by creating a campus with the physical conditions that contain different cultures and international elements.
Read also: Top 7 Universities in Turkey for International Students
If you will like to study in IAU and get all the benefits associated with it, why not read on and learn more.
let's look at Istanbul Aydin University tuition fees so it will save as a guide when preparing your finances.
Istanbul Aydin University Fees
IAU is one of the cheapest private universities in Turkey. Tuition fees charged for all study programs ranges from $4000 to $5000 per year for international students. On top of this they also give out partial scholarships to students. This tuition fees can be paid in 2 to 3 installments, so don't worry if you don't have all to pay at once.
Now that we have seen the tuition fees charged by IAU, let's look at the cost of living in this university.
Cost of living in IAU
The cost of living in Turkey generally is one of the lowest in Europe. In Istabul where IAU is situated, students can spend between $200 to $500 per month on expenses like feeding, accommodation, transportation, buying of books etc. Please note that cost of living can be higher or lower depending on the students spending habit. In other parts of Turkey, however, cost of living is relatively low and usually range from $100 to $300 per year.
Istanbul Aydin University ranking
When looking for a school to pursue your studies its important that you consider the ranking of the university. According to 2019-2020 Center for World University rankings, Istanbul Aydin  University is ranked 1945 globally and a national rank of 57.
Programs offered in IAU
Istanbul Aydin University offers a lot of study programs in the fields of Engineering, Health, Business, Management, Finance, Sciences etc. These programs are available in both English and Turkish medium. Kindly click here to access all programs offered in IAU. Please ensure that you check the application deadlines for each program before submitting an online application for studies.
How to apply for admission
If you will like to apply for study in IAU, you can do that by submitting an online application. Before you start filling the online application form ensure that you have met all the requirements for admission into the program you have chosen to study. Once you have submitted an application, the university will contact you regarding the status of your application and an offer letter sent to you. Kindly click here to access Istanbul Aydin University online application form.
Read also: Why You Should Study in Turkey
List of other private universities in Turkey
There are a lot of other private universities in Turkey you can apply to for admission and I'm going to provide a list of a few of them here.
Koc University
Sabanci University
Atilim University
Dogus University
Bilgi University
Kadir Has University
Cankaya University
Istanbul Okan University
Beykent University
Baskent University
Maltepe University
Altinbas University
So I believe the information on this article about Istanbul Aydin University was helpful. If you enjoyed reading, kindly share using the sharing buttons below and come back next day for a review of another affordable university.