Expert PTE Describe Image Tips To Boost Your Practice & Score Higher
How would you like to get a higher score on the PTE Describe Image task? Of course, you would want to how once you find out how you would like to add the method or the tips to your PTE practice checklist.
PTE Describe Image
You will encounter this task in the Speaking section. 
The task will ask you to describe an image. It could be anything—ranging from an image, a table, a graph, a pie-chart or anything.

For example: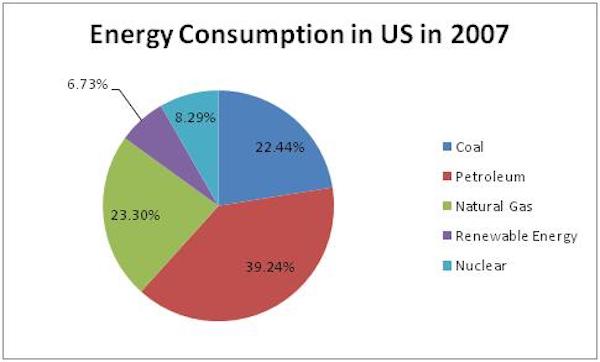 a pie chart on Energy consumption in the US in 2007, or
(2) a bar graph on the distribution of vehicle by origin and type.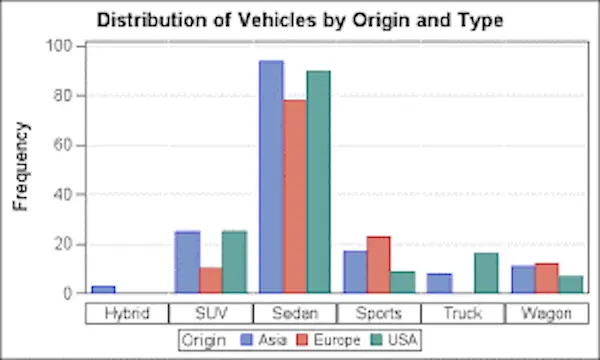 The task is scored based on your Content, Oral Fluency, and Pronunciation. You might get around 6-7 such questions.
Now, the important part is that you will get only 25 seconds to observe the image and 40 seconds to answer questions related to it.

As soon as you see the images, please don't rush to copy the information provided in your answers.

Instead, you have to be good with your observations and find the main gist of the image.
What is the experts' roadmap to score full marks in PTE Describe Image?
Know what to leave out

Along with 'do's' for the Describe Image task, you must also know the 'don'ts'. And the only common rule is that 'Not every information is important'.

Begin with a good introduction

The easiest way is, to begin with, a one-sentence introduction about the image. The next important thing is to look for statistical information. Experts suggest you start your answer with 'as given in the image'. 

Including key details

Then you can go ahead with including all the comparison information like the highest-lowest, most-least, maximum-minimum etc. The next step is to include a sentence about the specific things or the points that are odd and make a point.

Concluding with an excellent summary

Do not forget to finish the PTE Describe Image task with a summary, reasons in-support or against and the predictions. 
Additional Describe Image Tips To Keep In Mind
Apart from following this suggested sequence, you must also follow tips for the Describe image and the speaking section:
Do not mix the information in the Describe Image task with speaking about a comparison with the typical points.
Wait for the beep sound before starting to answer any question. 
Keep your pace normal and speak in a normal tone. 
Do not make sounds like 'uhms' or 'aahs', as you think about what to say next. 
Do not pause if you make a mistake. Continue to describe the image normally. 
Practice, practice and more practice is the key to match the 40 seconds bracket and be ready with all the details. 
You do not have to include every point about the image. It's okay if you miss one or two.
Focus on improving your Oral Fluency. 
Pronunciation mistakes should not be made at any cost. 
Decide quickly about what information is to be included and what is to be skipped.
Do not deviate from the topic; stay connected.
How will you know that your PTE Practice is enough or completed?
It is one such question that must top the list of all the PTE aspirants during their PTE practice. You must assess your preparation time and again. Self-assessment is the first step to perfection.
Practising without assessment is like leaving on a journey without the destination. In this case, the goal is the desired PTE Score.
While self-assessment is good, the best bet is an assessment by an expert.
Well, this is where expert guidance by experienced PTE coaches comes into play. You can take the help of PTE tutors through various platforms that provide you with the assessment services even for the PTE Describe Image task. 
PTE Tutorials gives you Describe Image Correction Service by experts who are assessing you as per PTE Standards. They even provide you with detailed Feedback with the tips to improve. Further, you will get sample audio answers for improvement. 
Apart from all these, follow the below PTE practice tips at home: 
Start observing the information given in any image from the magazines or articles over the internet. 
Practice reading the graph and pie-charts to understand the information given in them. 
Download as many sample questions as possible to practice more. 
Do not forget to include the scored and unscored tests with answers in your practice list. 
Reverse-cycle! Practice forming an image for a given piece of statistical or comparison information. It will improve your observation skill and make you fast in observing information from the images, charts or graphs.
Conclusion
A little bit of planning and a lot of practice can help you score full marks in PTE Describe Image. Do not hesitate to avail the correction service or guidance from the experts.